Stainless Steel Capillary Tubes
Stainless Steel UNS S31000 Capillary Tubes, Stainless Steel 904L Capillary Tubes, SS 347 Capillary Tubes , SS Semi Seamless Capillary Tubes, Stainless Steel 310S Capillary Tubing Supplier In Mumbai.
APN Steel is a recognized manufacturer of Stainless Steel Capillary Tubes, which is manufactured from the best quality stainless steel. Keeping track with latest market development, we are devotedly engaged in offering a wide gamut of these SS Capillary Tubes, which is incorporated with fans, drift & fill eliminators, gear boxes and varied other components that are optimized for delivering maximum efficiency with a minimum application of horse power. In the run of becoming the best name of the industry, we are engaged in offering our Stainless Steel 304 Capillary Tube, which are highly appreciated in the industry for its thermal resistant in nature. Engaged as an exporter and supplier, we are engrossed in offering these Stainless Steel 316 Capillary Tube that assures maximum safety, reliability, durability and strength. We are one-step ahead of our competitors in manufacturing and supplying a wide range of our Stainless Steel 321 Capillary Tubes, which are available in all standard sizes, dimensions and thickness following the exact requirements of clients.
These Stainless Steel 347 Capillary Tubes is known for its Sturdy design, Durable in nature, Low maintenance, Easy to install, Robust construction, Excellent finishing, Corrosion resistance, and so on. Our Stainless Steel 904L Capillary Tubes offered by us are extensively used in a variety of industrial applications and Home service. The premium - grade of these Stainless Steel 317L Capillary Tubes supplied by us is known for their excellent quality.
Buy High Quality Stainless Steel Pipes and Tubes, With Mill Certification – Exports is Our Specialty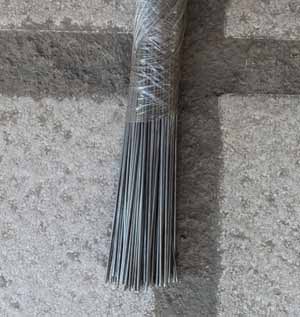 Stainless Steel Capillary Tubes Specification
Dimensions : ASTM, ASME and API
Standard : ASTM, DIN, GB, AISI, JIS, ISO, etc other International Standards
Material Grade : 304, 304L/H, 304LN, 309H, 310/S/H, 316, 316L/H, 316TI, 317, 317L, 321/H, 347/H 410, 446, 904L
End : Plain end, Bevelled end
Size : 0.35mm to 6.35mm OD in thickness ranging from 0.1mm to 1.2mm.
Length : As per Customer Requirement
Package : Plastic caps on botd ends, Steel bundle, Woven bag or acc. to customers' request

Price List of SS Capillary Tubes
Price of ASTM A213 Stainless Steel Capillary Tubes : US $630-1094 / Ton ( FOB Price)
Price of ASTM A249 SS Capillary Tubes : US $421-1198 / Ton ( FOB Price)
Other Types Of Pipes and Tubes
Packing Of Stainless Steel Capillary Tubes
Packing plays very important role for Capillary Tube. Different types of packing methods are adopted by APLLON STEEL INC, depending on the customer's need and type of product. Selection of type of packing depends on customers need as specified in customer's purchase order. If nothing is specified in the customer purchase order, our standard packing style is followed.
All shipping documentation is provided for SS Capillary Tubes delivery from mill to customer. All the ASTM A270 Stainless Steel Capillary Tubes are supplied with standard end capes on both ends. Special types of Pipes and Tubes are supplied if required by customer. Shipping Marks are attached to each Wooden Crate, Wooden Box and Bundle packing.
Austenitic Stainless Steel Capillary Tubing Application Industries

Stainless Steel Precision Tubes are known to deliver exceptional performance and are generally developed for meeting the demands. APLLON STEEL INC. offer a broad range of SS Capillary Tubes through a worldwide network of stock-keeping branches.these SS Seamless Capillary Tube is use in various industries like:
• SS 304 Capillary Tubes use in Oil and Gas Industry
• Stainless Steel 310S Capillary Tubes use in Research & Development
• SS 347H Capillary Tube use Defense & Development Industries
• Stainless Steel 321 Capillary Tubes use Paper Indusry
• SS 321H Capillary Tubing use in Petrochemical Industry
• Stainless Steel 309 Capillary Tubing use in Chemical Industry
• AISI SS Capillary Tubes/Tubing use in Nuclear Power Plant Industry
Export Destinations For Stainless Steel Capillary Tubing
MIDDLE EAST

» Saudi Arabia
» Iran
» Iraq
» Uae
» Qatar
» Bahrain
» Oman
» Kuwait
» Turkey
» Yemen
» Syria
» Jordan
» Cyprus


AFRICA

» Nigeria
» Algeria
» Angola
» South Africa
» Libya
» Egypt
» Sudan
» Equatorial Guinea
» The Republic Of Congo
» Gabon


NORTH AMERICA

» Usa
» Canada
» Mexico
» Panama
» Costa Rica
» Puerto Rica
» Trinidad And Tobago
» Jamaica
» Bahamas
» Denmark

EUROPE

» Russia
» Norway
» Germany
» France
» Italy
» Uk
» Spain
» Ukraine
» Netherland
» Belgium
» Greece
» Czech Republic
» Portugal
» Hungary
» Albania
» Austria
» Switzerland
» Slovakia
» Finland
» Ireland
» Croatia
» Slovenia
» Malta

ASIA

» India
» Singapore
» Malaysia
» Indonesia
» Thailand
» Vietnam
» South Korea
» Japan
» Sri Lanka
» Maldives
» Bangladesh
» Mayanmar
» Taiwan
» Cambodia

SOUTH AMERICA

» Argentina
» Bolivia
» Brazil
» Chile
» Venezuela
» Colombia
» Ecuador
» Guyana
» Paraguay
» Uruguay
Stainless Steel Medical Capillary Tubes Manufacturers | High Quality Stainless Steel Capillary Tube Stockist | Stainless Steel 304 Capillary Tubes | SS 304H Capillary Tubes Price | SS 310S Capillary Tubes | Stainless Steel 321 Capillary Tubing Suppliers | Stainless Steel 347 Capillary Tubes Exporters | Austenitic Stainless Steel Capillary Tubes Stock | Stainless Steel Precision Tube Distributors
If you're looking for a trusted and reliable supplier of Stainless Steel Capillary Tubes then call APOLLON STEEL INC today on +91 22 6659 5932 / 2381 2828, Email: info@apnsteel.com