Secondary Carbon Steel & Alloy Steel Hollow Bars/ Round Bars/ Heavy Wall Thickness Pipe Importer
Second Choice Alloy Steel Heavy Wall Thickness Pipes Buyer in Mumbai, Surplus CS Hollow Bar Purchaser, Purchaser of Excess Quantity ASTM A36 Carbon Steel Round Bars, Secondary Chrome Moly Heavy Wall Thickness Pipes Purchaser in India.
APN Steel is a leading Importer of Carbon Steel, Alloy Steel Hollow, Round Bars, and Heavy Wall Thickness Pipes. We provide a selection of Copper and Alloy Steel products at an affordable price for renowned clientele. Our Copper Steel Round Bars and other products are ready in stock in various sizes and forms to meet the needs of our customers.
Copper Steel Hollow and Round Bars are frequently utilized in electrical and thermal performance, due to their outstanding superior corrosion resistance, and high ductility. We are currently trading in many countries in global market reach. Before importing these Copper Hollow Bars and Round Bars we see to it that they are in compliance with national and international industry standards, fabricated utilizing high-grade raw materials and cutting-edge technology.
These Copper Steel and Alloy Steel Bars and Heavy wall Thickness pipes are offered in several grades and dimensions. These Round and Hollow Bars, as well as pipes, are utilized in the building and construction industries, in the petrochemical industry, the oil and gas industry, and the chemical industry. It is also utilized in low-pressure applications such as transportation. In general Alloy Steel, Hollow bars are used in the crude oil sector, gas to oil, or gas to water. For clients with urgent requirements, we hold in stock these products and welcome customer inquiries.
Buy Carbon Steel Heavy Wall Pipe - Supply is Our Specialty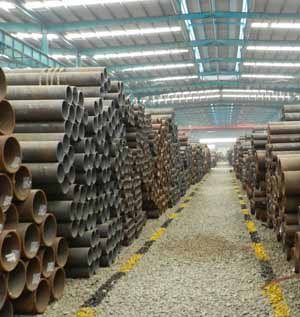 Specifications of Carbon Steel and Alloy Steel Hollow Bars/ Round Bars/ Heavy Wall Thickness Pipe We Import
Carbon Steel Bar Standard : ASTM A36, AMS 5513, AMS 5511, AMS 5647
Alloy Steel Bar Standard : ASTM A182, AMS 5513, AMS 5511, AMS 5647
Bar Dimensions : EN, DIN, JIS, ASTM, BS, ASME, AISI
Carbon Steel Pipes Specifications : ASTM A106 / A333 / ASME SA106 / SA333
Alloy Steel Pipes Specifications : ASTM A335 / ASME SA335
Pipes Dimensional : ANSI/ASME B36.19M, ANSI/ASME B36.10M

We Buy CS Secondary / Second Choice / Surplus / Excess Quantity Carbon Steel & Alloy Steel Hollow Bars/ Round Bars/ Heavy Wall Thickness Pipes Like
| | |
| --- | --- |
| Second Choice Alloy Steel Hollow Bars Buyer | Excess Quantity Carbon Steel Heavy Wall Thickness Pipes Importer |
| Surplus Carbon Steel Second Choice Round Bars Importer | Secondary AS Heavy Wall Thickness Pipes Customer |
| Secondary LTCS Hollow Bars Importer | Surplus Alloy Steel Round Bars Purchaser |
| Seamless Carbon Steel Heavy Wall Thickness Pipes Importer | Excess Quantity CS Heavy Wall Thickness Pipes Purchaser |
| Surplus Black and Galvanized Steel Round Bars Buyer | Second Choice Carbon Hollow Bars Customer |
| Secondary Carbon Steel High Yield Hollow Bars Buyer | ASTM A182 Alloy Steel Second Choice Round Bars Purchaser |
| Surplus Carbon Steel Round Bars Purchaser in Mumbai | Top Quality Alloy Steel Surplus Hollow Bars Buyer in India |
| Second Choice Carbon Steel Heavy Wall Thickness Pipes Importer | Secondary Low Alloy Steel Hollow Bars Buyer |
| Excess Quantity Alloy Steel Round Bars Importer | Surplus Carbon Steel Heavy Wall Thickness Pipes Customer |
| ASTM A106 Gr B Surplus CS Heavy Wall Thickness Pipes Importer | Excess Quantity Carbon Steel Hollow Bars Purchaser |
| AMS 5513 Surplus Round Bars Buyer | ASTM S/A 106 CS Excess Quantity Heavy Wall Thickness Pipes Importer |
| Seamless Black Alloy Steel Excess Quantity Pipes Importer | Secondary Large Diameter Carbon Steel Heavy Wall Thickness Pipes Buyer |
Secondary Carbon Steel and Alloy Steel Hollow Bars/ Round Bars/ Heavy Wall Thickness Pipes
Buyer of Secondary / Second Choice / Surplus / Excess Quantity Carbon Steel & Alloy Steel Hollow Bars/ Round Bars/ Heavy Wall Thickness Pipes Used in Follwing Applications:
• Carbon Steel Hollow Bar used and Excess in Oil and Gas Pipeline
• Alloy Steel Round Bar used and Excess in Chemical Industry
• Excess Quantity Carbon Steel Block Assorted Pipes Customer
• Carbon Steel Heavy Wall Thickness Pipe used and Excess in Plumbing
• ASME SA36 CS Hollow Bar used and Excess in Heating
• ASME SA182 Alloy Steel Heavy Wall Thickness Pipe used and Excess in Water Supply Systems
• Carbon Steel Heavy Wall Thickness Pipe used and Excess in Power Plant
• CrMo Hollow Bar used and Excess in Paper & Pulp Industry
• Carbon Steel Round Bar used and Excess in General Purpose Applications
• Chromium Molybdenum Heavy Wall Thickness Pipe used and Excess in Fabrication Industry
Import Destinations Of Secondary / Second Choice / Surplus / Excess Quantity Carbon Steel & Alloy Steel Hollow Bars/ Round Bars/ Heavy Wall Thickness Pipes
MIDDLE EAST

» Saudi Arabia
» Iran
» Iraq
» Uae
» Qatar
» Bahrain
» Oman
» Kuwait
» Turkey
» Yemen
» Syria
» Jordan
» Cyprus


AFRICA

» Nigeria
» Algeria
» Angola
» South Africa
» Libya
» Egypt
» Sudan
» Equatorial Guinea
» The Republic Of Congo
» Gabon


NORTH AMERICA

» Usa
» Canada
» Mexico
» Panama
» Costa Rica
» Puerto Rica
» Trinidad And Tobago
» Jamaica
» Bahamas
» Denmark

EUROPE

» Russia
» Norway
» Germany
» France
» Italy
» Uk
» Spain
» Ukraine
» Netherland
» Belgium
» Greece
» Czech Republic
» Portugal
» Hungary
» Albania
» Austria
» Switzerland
» Slovakia
» Finland
» Ireland
» Croatia
» Slovenia
» Malta

ASIA

» India
» Singapore
» Malaysia
» Indonesia
» Thailand
» Vietnam
» South Korea
» Japan
» Sri Lanka
» Maldives
» Bangladesh
» Mayanmar
» Taiwan
» Cambodia

SOUTH AMERICA

» Argentina
» Bolivia
» Brazil
» Chile
» Venezuela
» Colombia
» Ecuador
» Guyana
» Paraguay
» Uruguay
Second Quality & Excess Quantity Alloy Steel Heavy Wall Thickness Pipe | Secondary Alloy Steel Round Bars Purchaser | Secondary Alloy Steel Heavy Wall Thickness Pipes Buyer | Second Choice Alloy Steel Hollow Rods Buyer | Buyer of Surplus Alloy Steel Heavy Wall Thickness Pipe Size | Second Choice Alloy Steel Hollow Bars Importer | Purchaser of Surplus Black and Galvanized Steel Heavy Wall Thickness Pipe | Second Choice Alloy Steel Round Rods Buyer
If you're looking for a trusted and reliable supplier of Carbon Steel & Alloy Steel Hollow Bars, Round Bars, Heavy Wall Thickness Pipes Importer then call APOLLON STEEL INC today on +91 22 6659 5932 / 2381 2828, Email: info@apnsteel.com